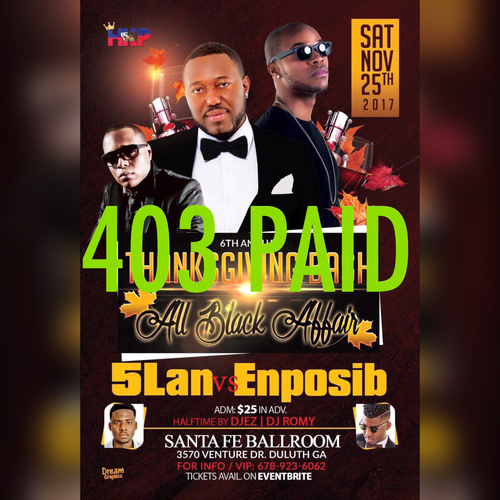 Carl Toujou Santibon: On Behalf Of HKP, 5LAN & ENPOSIB We Would Like Thank Everyone That Came From Near & Far To Support This Great Event Last Night. Words Can't Describe The Love/Appreciation That Both Bands, And Myself Felt Last Night. We Know You Guys Had Other Choices, However You Decided To Hang With Us, And For That We Are Grateful.

I know We Can't Name Everyone Name By Name Who Help Make This Event Successful, But There's A Few That Must Be Mentioned(Beside The Bands):

First Of Thank You To Ms Mary For Allowing, And Trusting Me To Continue Throwing Her Birthday Party Yearly(Her Own Holiday). Words Can't Describe, How Thankful I am For Letting Me Do This Every Year.

Want To Thank My Djs, DjEz & DjRomy For All Their Hard Work, Dedication, And Endless Effort To Making Sure This Event Was Successful. Want To Thank RadioTambou For All Of His Hard Work On Helping, And Making This Event Great. Thank You Very My Friend.

Want To Also Thank Everyone Who Took The Time To Share, Tag, Invite, Repost The Flyer, Without This Wouldn't Be Possible. Once Again Thank You From The Bottom Of My Heart.
Site Admin
Posts: 3960
Joined: Thu Dec 10, 2015 12:05 am