Dr.Mizik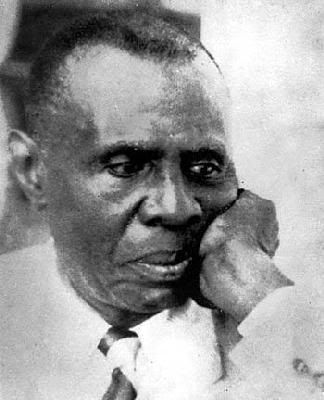 Joined: 17 Feb 2007
Posts: 647

Posted: Wed Apr 18, 2007 12:39 am

 

   Post subject:

---

A model of haitian business
Sometimes I wonder if most Haitian business owners "Pa gen yon kote yo ap vole". Since I read on KM that HO CD was out, I paid three visits to a CD store on Nostrand around the East Flatbush area to try yo get a copy.
First visit: 5:30 pm. They buzz me in, five gentlemen were inside the store drinking alcohol watching TV and listening to music. I asked for the latest HO, one of them, I presume the owner, alcoholic beverage on one hand, came over and told me that they did not have it. To my dismay, he was shocked that I mentioned a new CD. A few of the others shouted to him, "Ah ou pat travay non, CD soti ou pa konin, ou pa geyen yo". He unsuccesfully tried to convince me to buy a movie or another CD. Then, He suggested that I pass by tomorrow after 5:00 pm.

Second visit: Knowing my Haitian brothers, I went back to the store 2 days after. Same script, different cast, with a few returning actors. 6 gentlemen, alcohol, music TV. This time another one, alcoholic beverage on one hand came to serve me. I ask for the new HO. He handed the old HO CD to me, and started saying " CD fek soti, bon bagay, bon ti group". I'm looking at him wondering if he was drunk, stupid, retarded or all of the above. I politely told that the CD that he is displaying has been out for quite sometimes now and that I already own a copy. As the true Haitian that he is, he quickly replied, "Ou pa jam konin, mwen montre'l pou si oca ou te pedu pa ou la". Then we went through the same drill, he tried to coerce me into buying another CD or a movie. I declined, he suggested that I come back tomorrow after 5o PM. Then, he resumed his drinking and rejoined the other 5 whom by then were involved in deep socio-political analysis of the CRISIS in Haiti.

Third visit: I save my self the trouble.

My review of my attempt at getting the new HO CD.