kattdakitten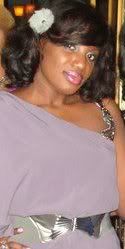 Joined: 01 Oct 2008
Posts: 1255
Location: Under Charles, DryEyes City
Posted: Sun Oct 30, 2011 8:21 pm

 

   Post subject:

---

Ironically and weirdly enough, the ones that would require of me to be the giver are the ones that attract me the most. I kinda/sorta like to start trouble or get things into my____ (fill in the blank )when least expected Next up are the tender and intimate face 2 face positions followed by the sporty and acrobatic-like ones. Something about me and pain, a nice bite, a drop of blood, followed by a sweet tender stroke and a kiss. (abused and comforted... ). Danm, I sometimes wish I WASN'T A VIRGIN. Bwahaahahahahaha!
_________________
[b]My mind is as free, as wild, & as vast as the ocean. Care to describe yours to me?