Jay Brooklyn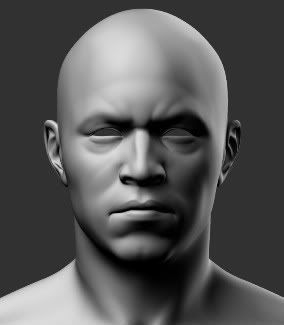 Joined: 27 Sep 2006
Posts: 21884
Location: Brooklyn, USA
Posted: Mon Oct 20, 2008 12:52 pm

 

   Post subject:

---

ED wrote:
Gadon vidéo, mwen pa jwenn mot poum dekri'l, ou ka wè nèg yo mete tout nanm yo nan vidéo a....WOW

Men map mande'm si tele yo ap difusé'l, paske fok nou pa bay tèt nou manti, gen anpil moun ki te frape par phenomene sa ke vidéo a pral fè du tort wi..mother a pa fou ti gade'l paske nou te viv situation sa, donk pa kouri di ke video pral fè succès, li pral fè moun reviv seri de moman ke yo te komanse bliye.

Pou moun kap di ke video sa pral relansé album nan ...mwen pa kwè...mizik mizik daprè mwen pa telman cheche push album nan, ou pa ta di se yon djazz granmoun ki finn rive, ou pa santi volonté a.



Ed, mwen pa dako avek ou ditou leu ou di ke video sa'a pral fe moun ki te frape par kidnapping reviv moman'an.
As I reply to you kidnappers yo ap opere.
Kipnapping is well and alive in Haiti.
Koulieya menm police yo kidnape, ki rann gouvernment'an ap negosye ak kidnape yo.
So, mwen pense ke video sa'a is some kind of warning to the kipnappers that we will fight back, just like Eric Charles did in the video.
Eric also did an outstanding acting job in the clip.
Mwen dako avek ou ke Mizik Mizik pa fe promotion pou yon bel CD konsa, but unlike you, mwen panse ke videosaKa pral bay CD ya yon bel booster.
_________________
BAT CHIEN AN, TANN MET LI!