Neg Timid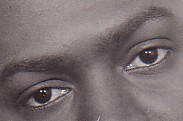 Joined: 06 Apr 2006
Posts: 3258
Location: Brooklyn, NY/Gonaives-Artibonite
Posted: Fri Jul 18, 2008 9:22 pm

 

   Post subject:

---

jeancelestin wrote:

kompared wrote:
JAY B wrote:


Quote:
Red la, mwen still ap tann review pa'w la....
chak jou ou monte pale de jazz la, epi jodiya ou bebe...
sanble ou pa renmen mizik la?



JAY B ler mwen pale yo di se propagan, ler mwen pa pale se yon lot problem. Ki sa nou vle haitien fre'm yo?..

The song is good enough to speak for itself.

Yo te di djazz la paka jwe kompa, They drop a compas track, kounie la yo di li sanble ak TROPICANA, SEPTAN..Gin de moun ou just GIVE UP sou yo epi ou kontinue fer sa w'ap fer ya, san pale.

Sa ki rayi ap toujou rayi no matter what, saki rinmin ap toujou rinmin no matter what. Ou konnin la plupart de konpatriot nou yo deja.

JAY B as you know NOBODY can stop GOD WILL and talents. JAY B zanmi'w TET FRET. Sorry to answer your post a little late. I was busy enjoying my vacation today. Talk to you later...



bon, konpared, se sa selman yo tap tan lan min ou? That was expected?
Bro, you are on the clear, now

PS. By the way, a lot of people here are saying: Wait! when they play it live, this song will be hot? Listen, this is a freaking new group? Do you know what they gonna deliver live? Come on! This is for established bands like nu look, zenglen, djakout, where you can say that this song, that song will kick asses live? But, not harmonik. Harmonik is a new band. Their strengh should be in the delivery of their studio cd? Si yo desan kanson yo nan studio cd a, people will not even pay attention to them. AT least, there will always be people saying that :they are great.
You must be kidding ! harmonik has not even played yet and you already know that they are going to kick asses live?
That is the nature of fanatiscism or should i say blind fanatiscism?
Remember when nicky was playing with zenglen he had with him richie, el pozo, brutus ect..
So, it will be different this time! He is the front man. Therefore, the notion taht this song will be hot live is ridiculous! You wonder why some posters are saying if it was any other new band, the reaction would totally different.
My position remains the same new band, including harmonik.. I cannot talk about things that i do not see. The two singles that harmonik have released, they didn to impress me. I am waiting for the entire album.
When harmonik releases their cd and it is a good product, i will praise them. If it is of low quality, well, i will give my opinion on it. Now, the ball is in Harmonik court to prove to a lot of people what this big hype is all about. So far, they have not proven it. The big hype maybe too big for harmonik to sustain. It can be a liability for harmonik as well. Ou kouto de bo!
I know some people will interpret that as against nicky and his band. Well, i know nicky and the works he has done in the past. That is the reason i have put my fanaticism aside and view things without glasses
I am stil waiting!
I hope harmonik can sustain this hype! n Gin de le twop piblisite pa bon non
Good luck!



Depi m konn Celestin se premye fwa mwen wè li "on fire" kon sa.

Nèg Timid
(Ti Cherif Trankil La)
_________________


Richie est un grand musicien qui ne peut pas être compris du commun des mortels, car les notes qu'il émet sont trop élevées pour les oreilles du vulgaire.