Dulce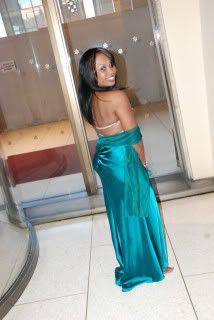 Joined: 26 Mar 2008
Posts: 5
Location: BOSTON
Posted: Wed Mar 26, 2008 9:53 pm

 

   Post subject: Sandra from Zin keepin' it Real

---

I want to say hello to eveyone on the board and thank each and everyone of you for commenting on the post.

Today was an interesting day because I'm at work (not really wanting to be there ) and I was in deep thought. I was thinking about some of my experiences and struggles as a single adult and as I am thinking about some of my decisions about my private life, I thought of Pat. I just kept hearing him laugh in my head and almost instantaniously I get a phone call from a man with a very sexy voice. I heard the voice before but today it sounded very very sexy .
Bon se le sa mwen realize ke mwen concentre trop!!!!!

In anycase ladies and gentlemen of the board and the ones who think I'm fake, let me stop romanticizing the story and get the point.

I am in the business of entertaining folks and I love it. At times I may dabble into my personal life a bit, but its often hard for one to tell if I'm being serious or if I am still entertaining. This is an entertainment site so just be entertained by the funny comments that I make because most of the time that's what my intentions are.

I wanted to clarify some things. I made a comment on woman on woman love and used the word "nasty." Please note that I am not calling folks who engage in such act "nasty." That may not be an act that I would engage in, but it was not my intention to insult anyone's preference.

I did not talk of celibacy to come off as an angel because let me tell you although I hope to be one in another life, I am certainly not that in this lilfe!!

I stand before all over you as an imperfect being who has done many imperfect things. I am just doing some soul searching and trying to be at peace with myself. Don't you do that sometimes?

Ladies have you ever been with a man that you know darn well you have no business being with? When he gets up off of you and goes back where he belongs and you're left with his seeds all over your breast, doesn't that have you wondering, "Man, I deserve better than that "

That man that you were loving and supporting for 15 years, how does it feel when he leaves and doesn't put a beautiful ring on your finger and allow you to have that special dance with your daddy in that gorgeous white dress that you dreamed of wearing since hitting puberty?

If you feel me on some of these scenarios then some of you understand my need for taking a step back and being very careful about the choices that I make in my private life. Enough is enough!!!

I may try to abstain from sex this month and fall next month but guess what? You better believe that by the grace of God I will get back up and try again. If this message reaches and encourages anyone who is struggling to do what's right for them to be at peace with themselves then all the jokes and innuendos on the KM board were well worth it.

You there who thinks that I am fake, Guess what? I love you. Why? Because like me you are God's child and struggle just as I do.

In the AMI when an entertainer comes out and announces that he or she is a recovering addict, it is done not to make that person a bigger star, rather to say : although I am in that movie or on that stage, I cry and bleed just as you do and I am seeking help for a problem.

I love each and every one of you and I encourage you all to be strong as you go through your own personal challenges in life.

Be blessed in fulfilled always.

p.s. forgive the spelling errors for I have been having some trouble sleeping and find it hard to concentrate sometimes.
_________________
Only God Can Judge Me and Get Away with It!!!