TanBouM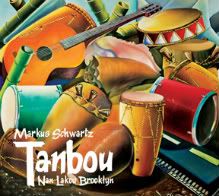 Joined: 12 Mar 2006
Posts: 89
Location: Brooklyn, NY
Posted: Thu Jul 26, 2007 6:23 pm

 

   Post subject: Videos from FOULA (Vodou Jazz)

---

Here are links to two FOULA videos:

"Sove" is a Rara - this is a music video shot in Haiti back in 1990 i believe.
http://www.youtube.com/watch?v=7udC5hqtqo0

"Neg Kap Pote" is a Petwo, this is from a live performance at Institut Francais d'Haiti, May 2, 1990.
http://www.youtube.com/watch?v=IHRlZPq8XA0

Both of these tunes are recorded on the band's only commercial release:
FOULA - Voodoo Jazz from Haiti, an import on BlueVision (German label).

This is some rare footage of the legendary FOULA !