WHO will win for 2018?
*2017 Winner: HARMONIK
*2016 Winner: KLASS
*2015 Winner: KLASS
*2014 Winner: KLASS
*2013 Winner: KLASS
*2012 Winner: XXXXXX (We did NOT do it that year)
*2011 Winner: CARIMI
*2010 Winner: CARIMI
*2009 Winner: NU LOOK
*2008 Winner: NU LOOK
*2007 Winner: T-VICE
*2006 Winner: NU LOOK
*2001 Winner: ALAN CAVE/ZIN (That year AC was so huge with "Se Pa Pou Dat...panel gave it to him & Zin)
*2000 Winner: T-VICE
*1999 Winner: T-VICE
*1998 Winner: T-VICE
*1997 Winner: CUBANO & WYCLEF (Group & Artist of the year were the same award that year)
________________________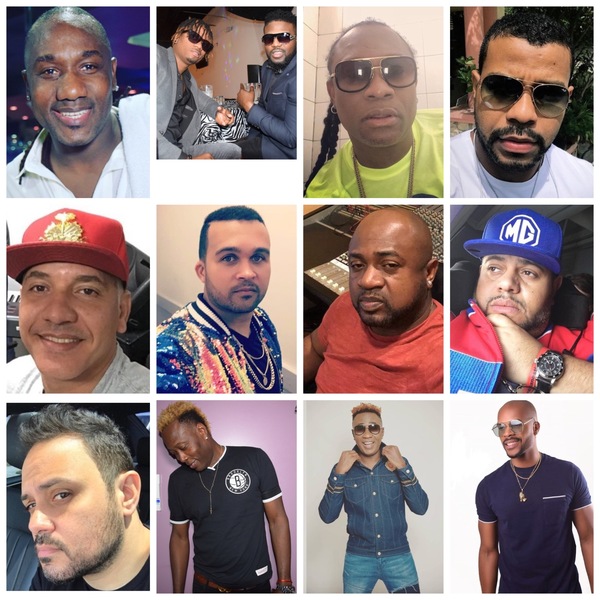 *ZENGLEN: Booked a lot off the success of their latest CD. The group represented big time in 2018.

*KLASS: Still hot on the HMI circuit in terms of booking and guaranteeing people at parties. Last year was the first time that they did not win this category in five years. Are they getting it back?

*HARMONIK: The winner of this category last year, still riding high off the success of their Mega hit "Degaje" CD. Will they repeat back to back?

*DJAKOUT: Came out of the gates red hot when they dropped their latest CD. It was a great year for the group scoring with "Habitude", "Bag La", and "Yon sel Menaj".

*ENPOSIB: This group simply took a giant leap this year from where they were last year off the heat provided by their hit song "Defo" and much more. Yo gen Haiti sou kontwol tou.

*VAYB: Former Carimi lead vocalist Mickael Guirand and his group had a very strong year in terms of his group's debut CD, as well as in the booking department.

*NU LOOK: Still a heavyweight in the business, and the release of their 3 new songs did a lot for the group to reenergize the fan base towards the middle of the year.

*KREYOL LA: Had a major hit with "Mwen Pou Ko m" after dropping their "Domination" cd.

*KAI: Still riding high off the success of their 2 mega hits "Malade", and in 2018 when "Kanse" became their number 1 calling card. The booking is still solid.

*T-VICE: Always booked most times regardless of how hot they are at any particular time.

*GABEL: Continues to represent and hold down the fort.

*DISIP: You can never count out Gazzman Couleur's team.
KM!
Site Admin
Posts: 4510
Joined: Thu Dec 10, 2015 12:05 am