NU LOOK's "What about Tmrw" becomes the fourth music video to reach the 4 MILLION VIEWS mark on our youtube KOMPAGROOVES channel. The most viewed NU LOOK music video on our channel......"FOR NOW". One more is quickly creeping in. Congrats to NU LOOK and thanks to the viewers for tuning in.
22 VIDEOS over one million views on the channel....THANKS TO YOU! THANK YOU!
*LINK TO VIDEO!
https://www.youtube.com/watch?v=SsMqTXYe7I0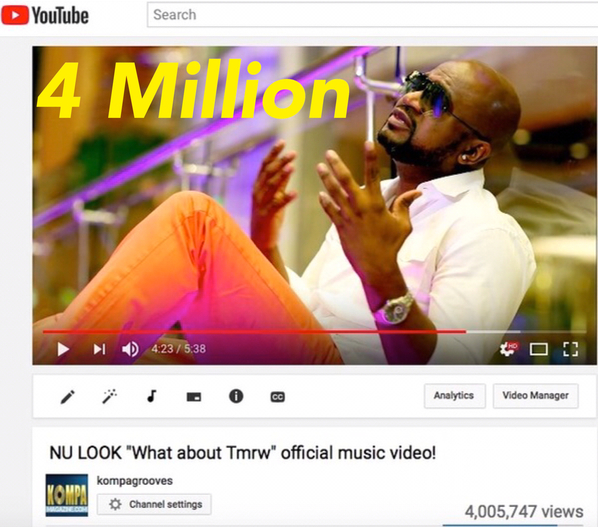 KM!
Site Admin
Posts: 3962
Joined: Thu Dec 10, 2015 12:05 am