DJAKOUT #1's video "HABITUDE" released on OCT 31st 2017.....has just broken the record for
"FASTEST MUSIC VIDEO TO 1 MILLION VIEWS on our youtube KOMPAGROOVES channel!"
It got to that mark IN LESS THAN 1 MONTH. Clearly something about that video or song...or both has struck with our viewers. CONGRATS TO DJAKOUT #1. It is the 24th video to go over one million views on the channel. THANKS for tuning in.
(PICTURE and LINK provided below)
*LINK!
https://www.youtube.com/watch?v=XJUozsDGN6g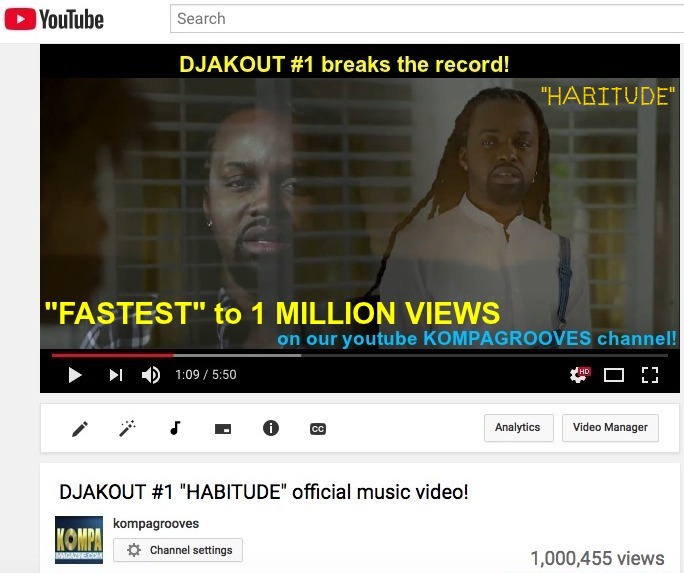 KM!
Site Admin
Posts: 3968
Joined: Thu Dec 10, 2015 12:05 am