5 LAN di pa gin twop moun ki KANPE DEVAN L nan bagay "SA"!
Post
Posted:
Sun Oct 29, 2017 11:11 am
5 LAN pa gin twop moun ki kanpe devan l...in terms of most watched videos on our youtube KOMPAGROOVES channel. Their video for "KANPE DEVANM" just passed the 4 MILLION VIEWS mark on our channel, making it the 4th video to go over the four million mark on there. It's also 22 videos over one million views for the channel. CONGRATS TO 5 LAN. THANK YOU ALL for tuning in.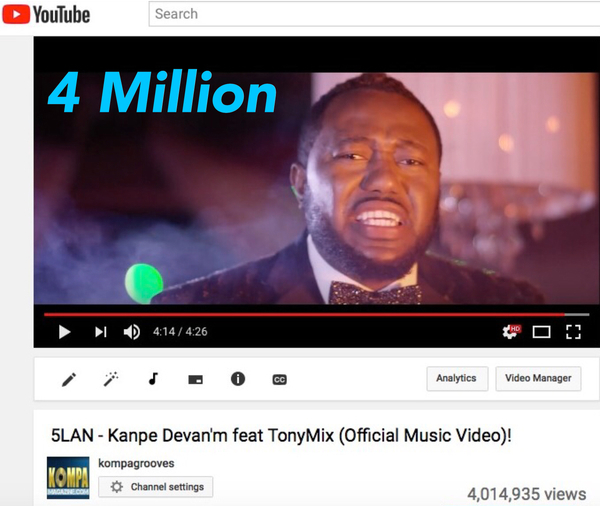 KM!