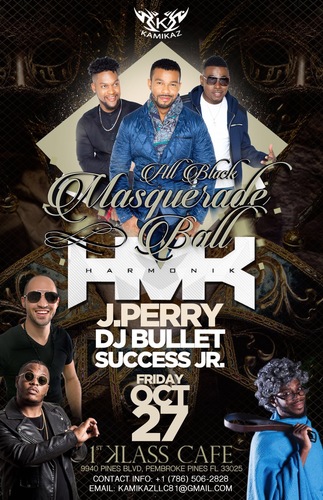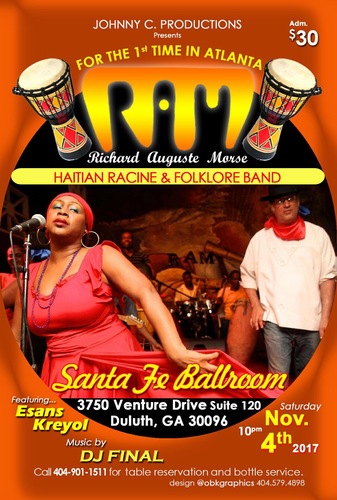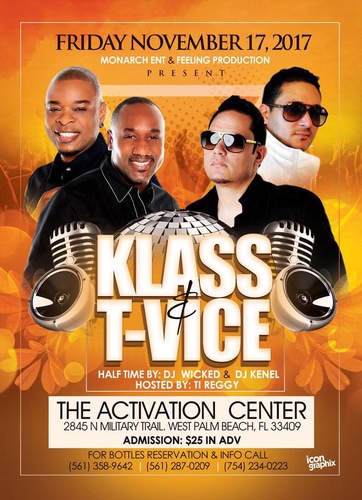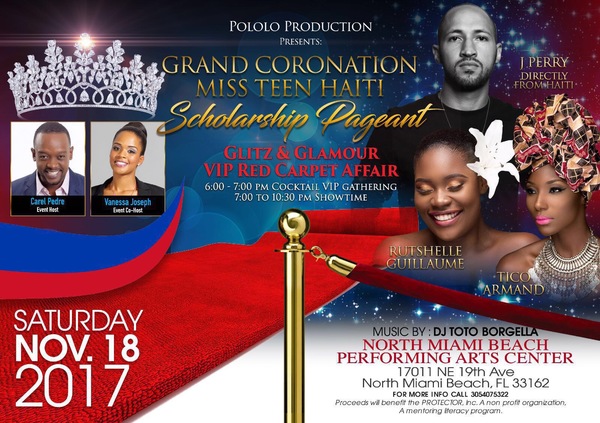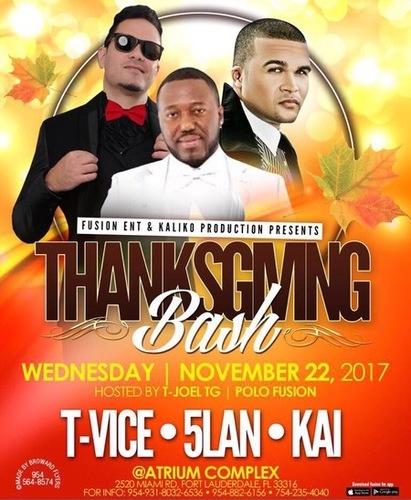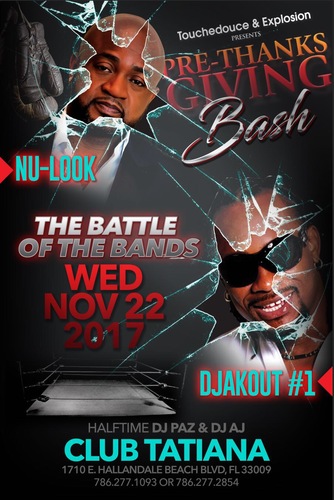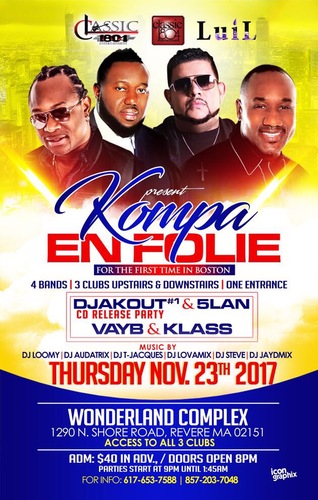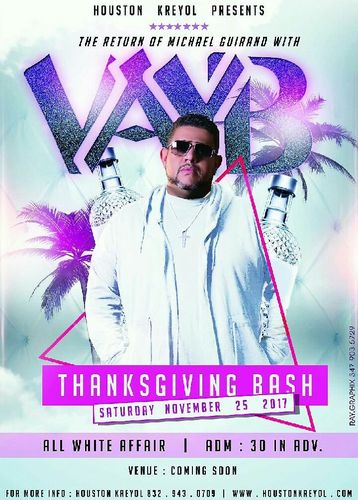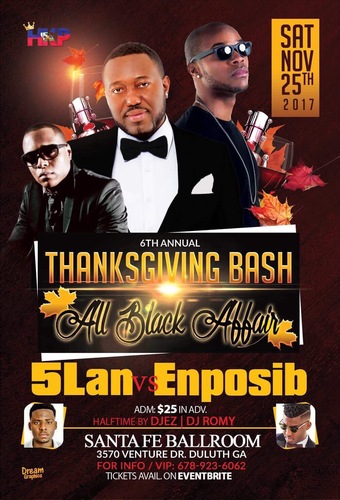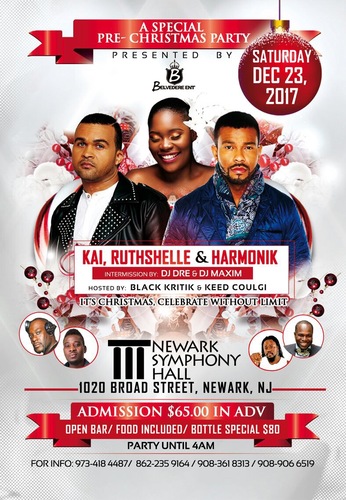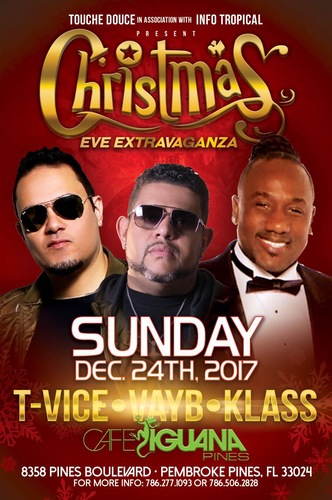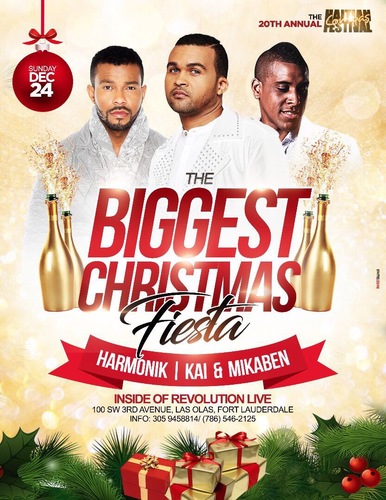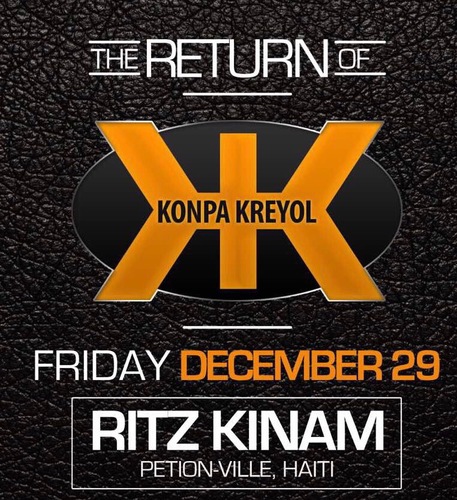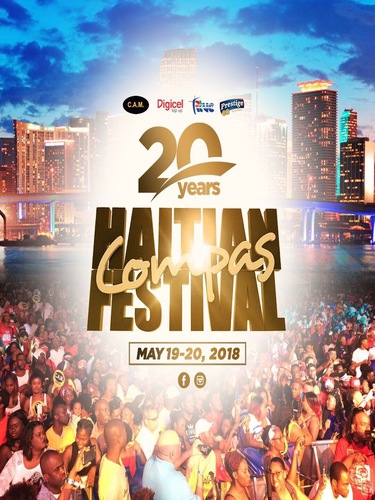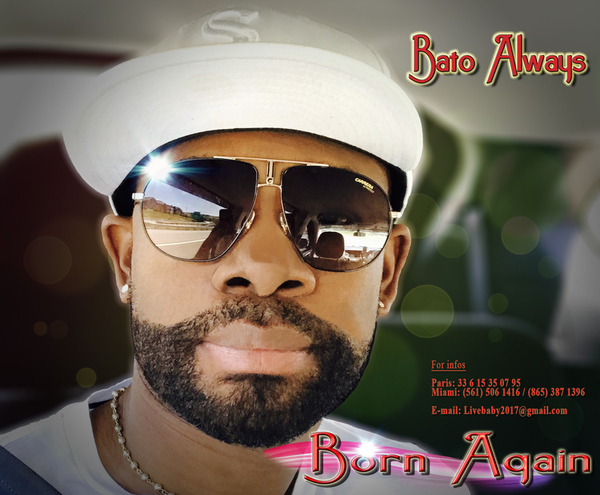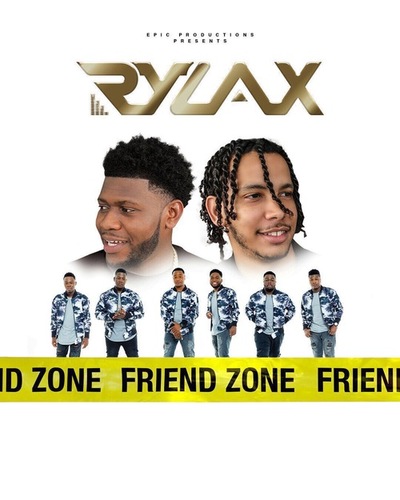 __________________
KM spoke to FLAV (GABEL) on several topics/issues. Check it out below.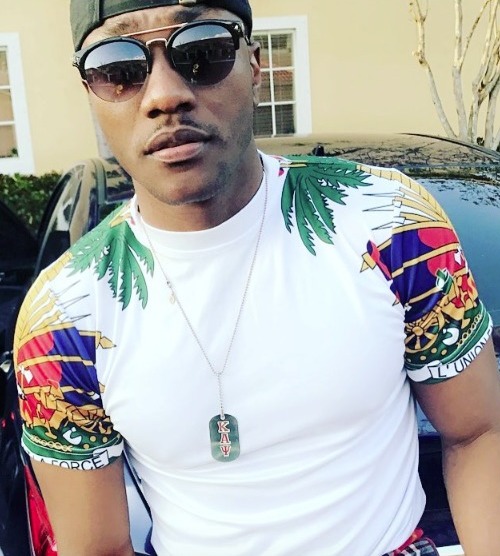 1) *KOMPA MAGAZINE: Next time you see any of the leaders/owners of DAT7, do you feel the need to address the Stanley issue, or you owe no explanation to no one?
FLAV: "Stanley left the band a year or so after I asked him to come cover a mini tour with us so him leaving has nothing to do with us. So need for an explanation and maybe I should ask Oli to come join us pou nou fè djazz la ak 4 chanteur (joking) lol."
2) *KOMPA MAGAZINE: Do u feel that this CD is the one that will take Gabel to the next level or will it be a temporary boost....like GON JAN POU YE provided a few years ago?
FLAV: "GJPY was just Crazy men nou te mal jere album lan. Avek album sa mwen panse nou aprann anpil et nou reyalize yon bel Album is not enough. Fok ou Batay et fok ou pran place ou paske pagen Moun kap fèw Kado anyen. Plus this album is beyond AMAZING if you ask me. LOL."
3) *KOMPA MAGAZINE: When did u realize ke jaz la MAL JERE Gon Jan Pou ye?
FLAV: "Apres nou te finn bloke Nu Moving nan Kafou (Seul djazz ki fè sa nan istwa biznis la), but next time nou retounen nan zone lan public lan pat menm, et sa te rive nan plizyè zone. Après nou finn kraze anpil Zone nou te panse ke sa te sufi pou nou te pran control zone sa yo, so nou pat fè okenn follow up. We were immature with our success, but now with this album we covering all of our bases et ou ka wè sa nan bal nou yo."
4) *KOMPA MAGAZINE: Did GABEL lose some momentum with the followup CD to Gon Jan Pou ye...or no? Was that CD wrongly blamed for stopping the group's momentum or....was it something else?
FLAV: "The last cd "Anyen Pa Etenel" just didn't click...the timing was wrong paske nou lage pandan World Cup la et ou konnen pep nou an pa negosye, et since GJPY a te eklate nou te pran menm formule la, but it just didn't work out, so fok nou te rekomanse à zero."
5) *KOMPA MAGAZINE: Are you in the TOP 5 Most popular bands in the HMI or not? Regardless of your answer....Do u believe the band is where it should be or not in terms of popularity after 10 plus years in the business?
FLAV: "We just getting started...more hungrier and more focus than ever. Top 5 is really an opinion because our business is not equipped to determine those criterias. Tout neg ka di yo se numéro 1.2.3 ect, but how do you determine that if there's nothing set in place. In the AMI you can tell who's top 1.2.3 because yo Gade...digital sales...concert revenues...avek anpil lot Bagay, men nou pagen Bagay sa yo, so nou ka claim sa nou vle."
6) *KOMPA MAGAZINE: KING OF COLLABO has slowed down considerably on those outside projects. What's the reason?
FLAV: "Wanted to focus on the band because that's priority and now that we have found our groove back...it's time that I live up to that name again lol. Mwen pral lage kek Bagay next year."
7) *KOMPA MAGAZINE: The FLAV brand is very strong AWAY from Gabel....movies....the whole nine yards. How do you stay grounded and keep it from getting to your head....and also have you turned down offers from other top bands to join while with Gabel?
FLAV: "Monchè I have a great team around me from my high school friends to my college friends to my family, so they always keep me grounded. I'm so down to earth and I love to interact with my fans.

Pou dosye lot djazz lan....Gabel is a top band menm jan ak lot yo. Se comme si ou mande Roberto oubyen Pipo si yon lot Top djazz pa cheke yo, or any other singers from a top band right now."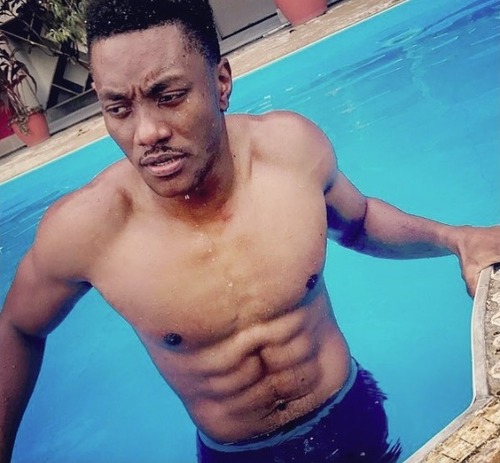 8) *KOMPA MAGAZINE: Is that offensive to you if some critics say that you are more popular MORE SO because of your sex appeal with the ladies....than the vocals?
FLAV: "In that case I need to make sure I stay in the gym more lol. My vocals are different than the typical Kompa singer and it's very unique, and NO I don't think it's offensive at all. Apres interview sa Mwen pral nan gym lan la Poum ka make sure Medame yo toujou kontan lolll."
9) *KOMPA MAGAZINE: I am giving a chance to cut the bullshit and pou fini STUNT sa....anvan li fè atis la parèt tankou yon PA SERIEUX!
It's been almost 5 years since wap chante ke wap kite HMI la....Time is almost up....in les than one year I think. WAP CHANJE MIND OU Jodi a pou di....OU TAP RANSE? Go ahead the door is open for you to get out of it NOW!
FLAV: "LOL. 2020. I will not leave the environment though because I will need it, and soon you will see why I have to stick around."
10) *KOMPA MAGAZINE: If you decide to go on and retire in 2020, is that fair to your other business partners in the group, who are relying on you?
FLAV: "Pat it will be something amazing...the transition will be unlike anything else you have ever seen. I wil never leave my business, but at some point I have to give someone else a chance to make it. I already have 3 potentials that I'm working close with. Someone has to break the cycle and give someone else a chance and you never know."
11) *KOMPA MAGAZINE: If the Gabel business suffers IF you retire like you claim you are going to.... Will you point the finger at yourself and take the blame for it?
FLAV: "Fear of uncertainty is our biggest problem in this business. Veterans not knowing when or how to hang it up. Ou pa bezwen on stage pou jere business ou, give the next generation a chance while you taking care of everything behind the scenes."
12) *KOMPA MAGAZINE: Are there current artists who are active now on the HMI scene who fall under that category?
FLAV: "I have a better question for you and the readers...mande Tet ou in the last 10 years ki NOUVO djazz ki paret nan business lan ki toujou la et ki on top san se pa yon djazz ki kraze et ya'l Kreye yon lot. Now I don't blame no one because everyone has to do what's best for them and their families but I do believe every single veterans is responsible to ensure our music survive."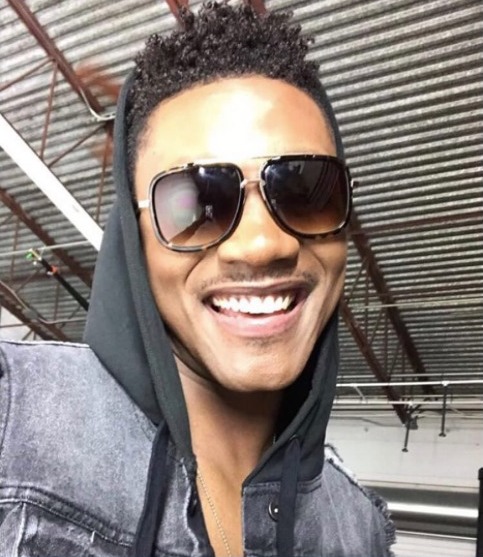 13) *KOMPA MAGAZINE: What makes the KATAFLAV duo "work"? What's the recipe?
FLAV: "Nou respekte yonn ak lot. Nou konn rôle nou, et nou gen menm vision."
14) *KOMPA MAGAZINE: You have been linked with a few HMI female artists romantically in the past by LA RU A.... Is it better or not to be linked romantically with a lady who is in the same business as you, because they understand the trials and tribulations that a lady outside the business would NOT...., or do you prefer the opposite....relationship with a lady totally out of the business? (FLAV said it was OK to ask this question)
FLAV: "The streets will talk because that's what the streets does.... but I can't really answer that since I've been with my wife for over 10 years."
15) *KOMPA MAGAZINE: A female and male artist in the HMI....at the top of your list....that you would love to do a duet with. Tell us who and why.
FLAV: "Pat I would like to work with EVERYONE because avan tou I'm a HUGE fan of our beautiful music. Ou konnen dèfwa Atis yo pa gen tan loll. I want to work with everyone but don't wanna miss any names and if I start listing names it will be super long."
KM!
Site Admin
Posts: 3927
Joined: Thu Dec 10, 2015 12:05 am