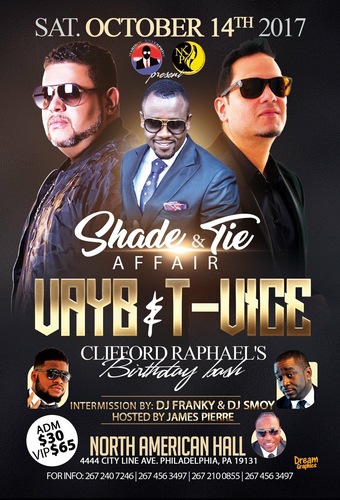 Speaking to Philadelphia promoter CLIFFORD RAPHAEL 2 days ago about his upcoming party THIS WEEKEND. He basically told me
"I'M OUT OF TICKETS personally....that is VERY UNUSUAL for me to be out of tickets this early. I DON'T HAVE ANY MORE IN MY POSSESSION. I usually have some in my hands until the last minute....THIS TIME YO PA KITE ANYIN NAN MINM."
Could this be a good sign that the party is going to be off the roof in the city of brotherly love? A SUIVRE!
KM!
Site Admin
Posts: 3960
Joined: Thu Dec 10, 2015 12:05 am