PAST WINNERS CIRCLE
2016 Winner: SHABBA "Antann Nou"
2015 Winner: CARIMI/MIKABEN "Baby I Miss U"
2014 Winner: NU LOOK "Confessions"
2013 Winner: HARMONIK "Mwen Bouke"
2012 Winner: xxxxxxx (We did not do it that year)
2011 Winner: T-VICE "Tanpri Souple"
2010 Winner: CARIMI "Buzz"
_____________________________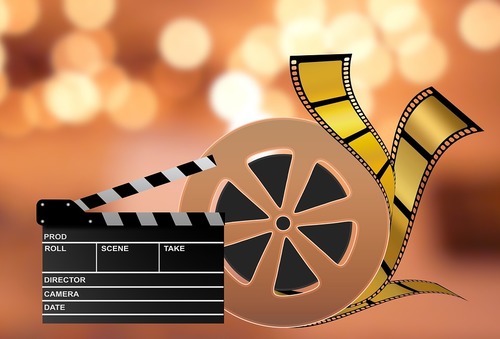 NOMINEES are videos submitted to Kompa Magazine for our channel! VIDEOS from the end of 2016 that were RELEASED AFTER THE LIST OF NOMINEES DEADLINE had passed last year (End of 2016) were allowed this year!

1) HARMONIK "Incroyable"
2) KAI "Malade"
3) T-VICE "Moving On"
4) KLASS "Lajan Sere"
5) NU LOOK "Until When"

6) DISIP "Lanmou Pi Fo"
7) GABEL "Paka Fe Pitit"
8) VAYB "Lanmou Fasil"
9) DJAKOUT #1 "Peche"
10) STEEVE KHE "Don't know much"

11) KLASS "I'm Sorry"
12) BEL PLEZI "Work It"
13) HARMONIK "Cherie Benyin m"
14) CRUZ LA & FATIMA "Ou Nan Sens Mwen"
15) RUTSHELLE "RENDEZVOUS au Sommet"

16) KASOUMEE "Elles Sont Toujours La"
17) MASS KONPA "Fe Bagay Pou Gin Rezon"
18) VOGGE "Fou Pou Ou/Mad Over U"
19) TANTAN "Le Yon Fanm Rinmin w"
20) SYBELLE/ALAN CAVE "Kite l"

21) JBEATZ "I Fall in Love"
22) MAESTRO/GIO K "May sou May"
23) STEEVE KHE "Bon Dieu Bless Mwen"
24) YOUNG J TI DANJE "Sweet Love"
25) MISTER SCHAF "Chan Sa" feat. BIC!

26) TPO "Lajan"
27) ORIGINAL H feat. Admiral T "Au Max"
28) ROCHER/TICO "Show me how to love"
29) KAI "Demisione"
30) BUZZ "Prizonye"

31) GABEL "Kisa Poum Bay"
32) FRESH UP feat. Black Alex "Ale Net"
33) T-VICE "Eske w"
34) DISIP "Fot Papam"
35) G-SAJ "Forever"

36) ENPEKAB "Illusion"
37) Nickenson PrudHomme & Frantz Dee "Tout Sa Ou Vle"
38) DENER CEIDE "Sele bride"
39) KREYOL LA "Byen Passe"
40) DIMI feat Psychorap "Fanm sa dekontrolem"

41) EJAY MICHEL - ADDICTED
42) KARIZMA "Pa Maltretem"
43) JBEATZ - Le w Manyen Moun Mwen
WHO will get the award.....STAY TUNED!
KM!
Site Admin
Posts: 3908
Joined: Thu Dec 10, 2015 12:05 am