2017 GROUP OF THE YEAR Kompa Magazine NOMINATIONS!
Post
Posted:
Mon Oct 02, 2017 11:11 am
WINNERS CIRCLE
*2016 Winner: KLASS
*2015 Winner: KLASS
*2014 Winner: KLASS
*2013 Winner: KLASS
*2012 Winner: XXXXXX (We did NOT do it that year)
*2011 Winner: CARIMI
*2010 Winner: CARIMI
*2009 Winner: NU LOOK
*2008 Winner: NU LOOK
*2007 Winner: T-VICE
*2006 Winner: NU LOOK
*2001 Winner: ALAN CAVE/ZIN (That year AC was so huge with "Se Pa Pou Dat...panel gave it to him & Zin)
*2000 Winner: T-VICE
*1999 Winner: T-VICE
*1998 Winner: T-VICE
*1997 Winner: CUBANO & WYCLEF (Group & Artist of the year were the same award that year)
___________________________________________________________
Here we go......for the 2017 GROUP OF THE YEAR Kompa Magazine Award Nominations!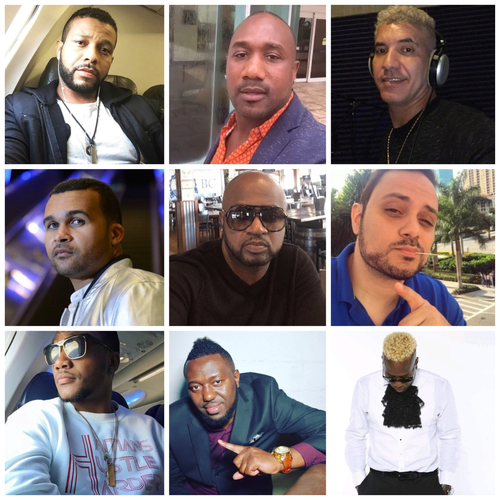 A) KLASS: They have won this award for the last 4 years; does the streak continue, or do they give it up this year? Still one of the hottest bands in the business without a doubt. One of the first bands on promoters' list if they want to guarantee success with a party.

B) HARMONIK: Is this the band that puts an end to the Klass domination? HMK certainly represented big time this year with a major CD with hits on them...including the mega hit "Cherie Benyin m". For a band that many thought was on life support before the CD release....this has to be one of the biggest comebacks in the HMI.

C) KREYOL LA: CHAMPION Kanaval...CHAMPION COMPAS FESTIVAL....."San Controversy". For a band that some thought was supposed to be on "ROULIB MODE" in 2017...they showed that they weren't just about to take a vacation for the year. Yo "BYEN PASSE" pou 2017 la.

D) NU LOOK: Never doubt a king, and just when some thought that Nu Look might be slowing down, Arly Lariviere and his group showed the critics that "SE NAN LIDE YO SA YE". Tour of Haiti this Summer, as well as their accomplishments on the bal circuit throughout the year keep them shining as one of the top bands in the business currently.

E) T-VICE: They celebrated 25 years in the HMI this year, and they show no signs of slowing down. They dropped a new CD, and scored with one of their biggest hits of the last few years with "Moving On". Still a very respected and "IN DEMAND" group throughout the party circuit.

F) KAI: They doubted him when his group CARIMI broke up. They laughed when he announced that he would be the lead singer of his own group. MAJOR HIT & CD later, as well as band.....who's laughing now? Is KAI's Richard Cave having the last laugh on the doubters now? One of the biggest success stories of the year 2017 without a doubt.

G) DISIP GAZZMAN: 2 High profile "showdown" parties with Klass in Haiti and in Boston scored big for the group. Their latest CD (Last year's CD OF THE YEAR WINNER) continues to keep them in the conversation.

H) 5 LAN: One of the busiest HMI calendar schedules in the industry throughout the year. CHECK. The king of the GOUYAD CLUB movement with LA JEUNESSE in the clubs. CHECK. And if you still had any doubts, ask yourself why top superstars such as Arly Lariviere, T-Vice, Richard Cave, and others, are lining up to work with him in order to get his magic on record? I rest my case.

I) GABEL: Had a hit with "Paka Fe Pitit", and have certainly raised their profile compared to what it was one year ago. Vocalist FLAV is one of the most popular stars with the lady followers of the circuit.

WHO WILL WIN the 2017 KOMPA MAGAZINE AWARDS for GROUP OF THE YEAR?

A SUIVRE!
KM!