Vocalist BENEL talks to KOMPA MAGAZINE to let the world know "his" 411. Read.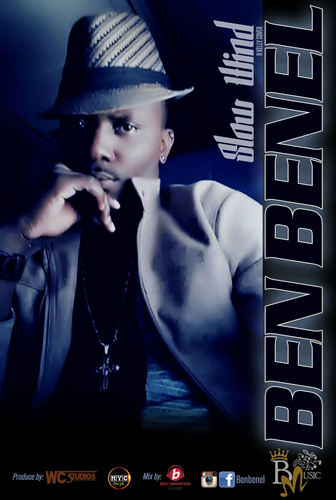 1) KOMPA MAGAZINE: For those of people who don't know who you are...tell us WHO is BEN BENEL and how did you get started in the HMI?
BENEL: "Well as you already mentioned my name is Ben Benel, I am 28 years old. I was born in Fond-des nègres Haiti, and I grew up in Fort myers florida. I am a Father of two, a boy and a girl, am also college graduate in business administration. I got started in the HMI right after a band named LOG-IN was about to appear on the scene 2 years ago called me up and asked me if I could be part of the band. After I sat down with the owners, I decided to be part of Log-in."
2) KOMPA MAGAZINE: How was the LOG-IN experience...we notice that you are no longer with the band. What happened?
BENEL: "The experience was all it could be. I was a young Artist going in a whole new world of and industry that I had no experience from, it was super exciting, and it was great. No I am no longer a part of the band, my philosophy is just as a Father or a Mother we have to sometimes learn to set our children free no matter how much we love and care for them, so I think it was simply that time for us to part ways."
3) KOMPA MAGAZINE: If another band were to approach you to request your services, would you jump back into BAND territory; or is SOLO the route that you wish to go on from now on?
BENEL: "I wouldn't say that I would jump on it, but I'd definitely put it into consideration, and if we can agree on the terms and I feel like the band and I share each others vision... why not? But as of right now I feel like I couldn't be in a better place as a solo Artist."
4) KOMPA MAGAZINE: Tell us about your first single on the market? What made you decide to do a cover instead of an original song?
BENEL: "I wanted to do a cover one because I felt like a lot of people still really don't know who Ben is and I thought the best way was to reintroduce myself by giving them something that they've heard already and show them what I can really do. I don't have an audience yet, so a cover song was to me the perfect way to attract a few ears."
4A) KOMPA MAGAZINE: Any ORIGINAL TRACKS coming your way? Is BENEL just a COVER SONG singer/artist?
BENEL: "I'm working on something for Haiti and I have an original ready to be dropped soon. I just haven't had time to finish it. I'm not just a cover artist, in fact Ben can drop an album right now. I have more than enough songs to do so."
5) KOMPA MAGAZINE: If you were describing yourself musically, what musical identity would best describe BEN BENEL?
BENEL: "Well I think that's a journey that I'm in right now and would love to take everybody on so we can find out together, and because I don't have a pin point on my talent, I really think that God gave me what was the most important thing already which is my ability to create, write, play and etcetera so can I can pretty much do anything else that I put my mind into."
6) KOMPA MAGAZINE: What's next on the BENEL agenda?
BENEL: "I feel like I'm still at point "A" which is dropping a few more songs and to really get the attention that I'm looking for in the market. My next move will be whatever the fans ask (when I do have fans loll) I will do, but right now I'm in a mission of proving myself, and showcasing my talent to all the great music fans and supporters."
*BENEL - Slow Wind (LISTEN)
https://soundcloud.com/kompamagazine-co ... -slow-wind
KM!
Site Admin
Posts: 3962
Joined: Thu Dec 10, 2015 12:05 am