MALIDA....The Kompa Magazine Introduction Interview....(Read Below)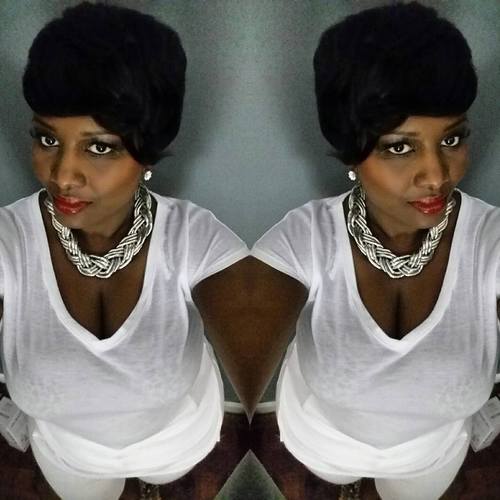 1) KOMPA MAGAZINE: For those that don't know who you are...tell them who MALIDA is.
MALIDA: "I was born in Port au Prince, Haiti on September 24 and came to the Untied States at the tender age of 5. I've always had a passion for writing and expressing my feelings and emotions through the art of singing. I sing about strength gained through trials and tribulations I've faced in life.

I began singing in church and currently serve as youth coordinator for my church's youth group JSC (Jeunes du Sacre Coeur). I began recording music accidentally. My friend Jean Francois at Stressfree studios invited me to check out his new recording studio and when I did he told the producer Mark G that I sing at church and I have a great voice. Of course Mark G asked me to sing and I gave my best Whitney Houston voice. He laughed and told me if I could come up with something for this beat he's going to give me then we could work together. So I took the beat and wrote my song Your Love. Aside from music I have a family and I run a banking center. Take the time to hear my songs which are on Soundcloud, Cdbaby and ITunes."
2) KOMPA MAGAZINE: What kind of SOUND would you describe yourself as....having as a n artist? What category would you want people to put you in MUSICALLY speaking...if any?
MALIDA: "I would say zouk/kompa, but I think as an artist you need to be broader and so I wouldn't mind doing r&b and other genres."
3) KOMPA MAGAZINE: Is the BOSTON market ideal for a solo female artist in terms of trying to expand your brand; or do you think it's a hard market for you to pursue your musical goals?
MALIDA: "The Boston market supports female artists. I dont think it has anything to do with it being ideal. I just think the market is upside down and right now Boston has issues with media supporting each other ect. I think i would need to make headway in the Haiti market for the rest of the markets to follow suit. Its like they say, se le moun deyo ba ou vale.... se le sa lakay ap apprecie'w!"
4) KOMPA MAGAZINE: Why in your opinion is the SOLO MARKET more active/profitable in the ZOUK ANTILLES market than in the Haitian music industry?
MALIDA: "These markets have record labels and we havent really made much footprint in the HMI with that. The HMI loves bands, so solo artists aren't that well received. I mean how many new bands get gigs in the HMI? We don't like "new", so solo or not, if you're a new voice it's hard; whereas other industries are looking for the next best thing... the new sound ect."
5) KOMPA MAGAZINE: There are certain PERIODS in the HMI when one solo artist emerges as the hot ticket...or flavor of the moment for party promoters. There was a time it was MICHAEL BENJAMIN with "OU PATI", there was JPERRY, now it seems to be RUTSHELLE's time....Is it your assessment that the HMI never really has 2 or more HOT SOLO ARTISTS at the same time on the live circuit or is that NOT a fair assessment?
MALIDA: "I guess it's true but there is a huge gap between those artists and their periods of hype; it takes us so long in the HMI to accept a new artist that we can only handle 1 at a time; and it takes us forever to take in another."
6) KOMPA MAGAZINE: TRUE or FALSE: Our fans are quicker to accept a sexier looking female artist with good talent, over a not so photogenic female artist with MUCH BETTER talent.
MALIDA: "LOL that is so True but that is True for most htings in the industry Haitian or American. Looks before talent."
7) KOMPA MAGAZINE: Which artist inspired you to get into music and why?
MALIDA: "I always wanted to sing like Whitney Houston and dance like Janet Jackson but have soul like Emeline Michel."
8 ) KOMPA MAGAZINE: The kind of music you listen to in your spare time?
MALIDA: "Everything from Rihanna to Justin Beiber, Klass to Disip, Drake to Kanye and more. I just love music in general. I usually have my music on shuffle so that everything gets played even Hillsong and Jean Claude Giannadda and Popcaan and Mr Vegas..Then when the Tropicana or System or even Fugees come on it brings me back. Love music in general."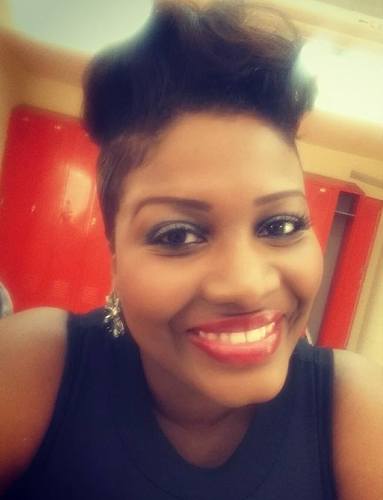 9) KOMPA MAGAZINE: There is this myth that Haitian girls CAN'T get along once put together in the same business such as a band...which explains why we don't have a GIRLS GROUP in the HMI like many other music industries have. What's your take on that? Agree or disagree?
MALIDA: "I can't really answer since i've never tried it. Maybe it could work. I run a branch with all girls under me and we get along just fine. I've never been in a band nonetheless an all girl band. If you get focused and motivated women together it could work."
10) KOMPA MAGAZINE: 3 NON-HUMAN things you can't go 1 day without are.....
MALIDA: "God, Love and inner peace."
11) KOMPA MAGAZINE: People who don't really know me well have THIS WRONG PERCEPTION OF ME....what IS IT?
MALIDA: "That I'm stuck up and mean. lol"
12) KOMPA MAGAZINE: Your HERO in life is.....Tell us why?
MALIDA: "My parents. They instilled strong values and the love of God in me. They did everything they could to ensure I had a good upbringing."
13) KOMPA MAGAZINE: In an artist, do you believe THE WHOLE PACKAGE should matter; or should it be as long as the lady can SING....that's all that should matter?
MALIDA: "There has to be some sort of package. Vocals, charisma and stage presence are all important."
14) KOMPA MAGAZINE: The 1 motto that you live your life by...
MALIDA: "Love makes the world a better place."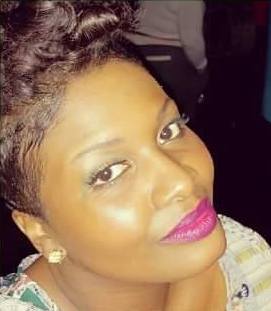 *MYSTERY GIRL
https://soundcloud.com/kompamagazine-co ... 016-single
KM!
Site Admin
Posts: 3904
Joined: Thu Dec 10, 2015 12:05 am